The Jordan family of Elizabeth City took one of their passions, music, to raise money for another: improving the lives of people with autism. Their second annual NC Rock Autism Music Festival in summer 2018 raised more than $20,000!
This year, they'll hold the third annual festival on August 3. Learn more about the musical lineup and other event highlights at www.facebook.com/NCRockAutism.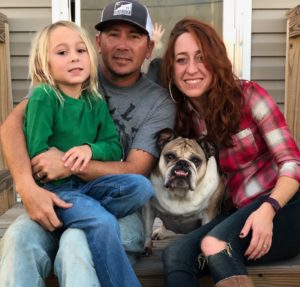 The Jordans' 6-year-old son, Jagger, was diagnosed with autism when he was 2. "Jagger is a fireball," his mom, DiAnna, said. "He's a very intense and extreme sensory seeker."
Over the years, Jagger has benefited from therapy, and three or four years ago, his father, Daniel, started thinking about having a music festival to help other families affected by autism. "There's still things that these families and these children need," DiAnna said.
The couple had never done anything like it before, but they had deep roots in the area. Daniel had always loved music and has a band that plays locally, The Daniel Jordan Band.  He started reaching out to other musicians, and she started looking for venues and ideas. "The community, really, it was unbelievable how supportive they were," Dianna said.
Soon local business owners Marty and Sheryl Hurdle offered free use of their event space near their Crawfish Shack. Local lifeguards volunteered their services, because the area includes a large pond, and experienced security staff also came out for free. Bands also played for free.
I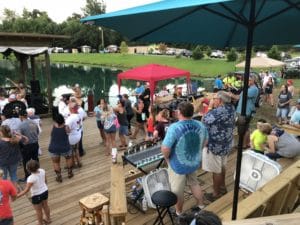 n its first year, the festival raised just under $10,000, but in 2018, it more than doubled! More than 1,200 people attended. Event proceeds came from tickets, hats, T-shirts, sponsorships, a cornhole tournament and more.
It was important to the Jordans that the event be a fun celebration for families. They even created an indoor, quiet space where families could relax if they had loved ones with special needs who needed to take a break from the hustle and bustle. DiAnna said it can be isolating to have a child with special needs, and the couple hopes to have more of those families come out each year.
They also hope the annual summer festival will build awareness in the community. "The more we know about something, the easier it is to learn to accept it," she said. "I want the world to be more accepting of differences."
"I want my son, and adults with autism, to have the same chances, similar opportunities for experience. He just does things differently. He doesn't do them wrong.
"I just hope that he finds his niche, just like any other mom would. We want him to have his say in his future. We don't want him to be limited.
"We want him to be happy in whatever way being happy for Jagger means."
Tags:
ASNC
,
autism
,
autism advocacy
,
autism awareness
,
autism fundraiser
,
autism north carolina
,
autism society north carolina
,
autism society of NC
,
Autism Society of North Carolina