Come make a difference in the life of someone else and have fun while doing it!
Camp Royall is seeking volunteers to help in a variety of ways throughout the year including tasks like:
Office support – filing, organizing, computer tasks
Virtual/remote support – online research projects that can be done from afar
Facility Groundskeeping – hands-on work quarterly workdays as well as regular tasks
Facility Maintenance – minor repair projects or specialized support of our maintenance team
Facility Cleaning – general cleaning tasks, deep clean projects
Arts and Crafts Prep – support our programs by creating/organizing materials for craft projects
Activity Support during programs – hands-on support of activities for campers
Civic or Corporate Group Projects – bring your team out to help with projects to benefit camp like painting, trail clearing, building small structures, summer facility prep, etc.
We accept volunteers of all ages and abilities and we are happy to assist students in gaining service learning credit as well.  We do require a background check for those volunteer tasks that involve close contact with campers and personal health information.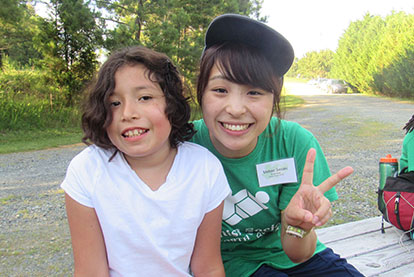 Donations and Fundraising
You can also help sponsor a camper to come to camp. Because Camp Royall provides a 1:1 or 1:2 counselor-to-camper ratio, it is difficult for some families to afford to send their children to camp. By sponsoring a child, you can directly improve the life of someone on the autism spectrum and their family.
If you are interested in sponsoring a child to come to camp, please contact Kristy White, ASNC Chief Development Officer, at kwhite@autismsociety-nc.org.
Please check the Camp Royall wish list of items that can be donated to help with the operation of the camp and our programs.