Anyone who knows me knows how much I love iPads and how passionate I am about how they can enhance the lives of individuals with autism. Because of COVID-19, our kids are experiencing more and more screen time, whether it's virtual learning or playing games. As a parent, I've felt a fair amount of guilt with the increase of screen time in our home during COVID-19, so I wanted to share with you some of the apps we used this summer to make screen time more educational and socially engaging.
But first, I would like to share a few tips to make screen time more successful.
Rule #1: Set limits to screen time. If your child is using a digital device, decide with them in advance what they will be doing and how long they will do it. It is often helpful to decide before they start what will happen after screen time ends. Use visuals, a first/then schedule or a checklist.
Many people aren't aware that iPads have a handy built-in feature called Guided Access that will let you set time limits on apps or lock your child into a specific app so that they are spending their screen time learning or practicing skills, and not going down the YouTube black hole. There are lots of tutorials on YouTube to teach you how to set this up; just search "iPad Guided Access." Here is a good tutorial to get you started.
A comparable feature on Android devices is called Interaction Control. Please note that depending on your device and operating system, your screen may look different from these tutorials. The concepts and functions are mostly the same.
Want even more control and features? Here are some apps to help with managing screen time. All of these are available for Apple and Android devices. There are free and paid options, depending on the features you require and the number of devices you need to protect.
Apps for Early Learners
With autism, sometimes age is just a number. My daughter with autism is 23, but she has an intense love for the alphabet, and many of her favorite apps fall into this category.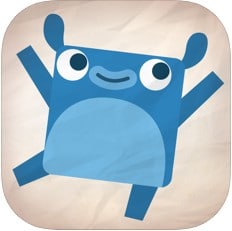 Endless Alphabet: This app has won well-deserved awards with tons of content and replay value. Kids will have a blast learning their ABCs and building vocabulary with the adorable monsters in Endless Alphabet. Each word features an interactive puzzle game with talking letters and a short animation illustrating the definition in funny, memorable ways. Before you know it, your child will be using words like gargantuan and cooperate! You won't be able to learn without giggling! Watch a preview.
Apple – $8.99
Android – Free preview version with limited letters; $8.99 in-app purchase for more
Find more great apps by this developer for words, sentences, numbers, and even Spanish! Want them all? Multiple apps are sold in bundles for discounts.
Elmo Loves ABCs: Elmo loves this app! It has songs and videos about letters. It has coloring pages and games about letters. It has all the letters from A to Z! Elmo even made a new alphabet song for it. If you love Elmo, you will love this app.
Free lite version / $4.99 full version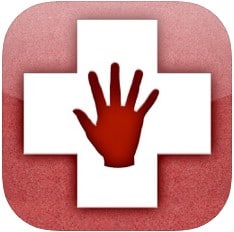 Dexteria – Fine Motor Skills: Dexteria's unique hand and finger activities take full advantage of the iOS multi-touch screen to help build strength, control, and dexterity in little hands.
Pinch crabs, practice finger control and trace letters. Build fine motor skills while having fun!
Apple – $5.99
Android – $4.99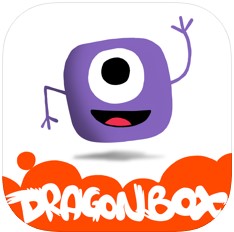 Dragon Box Numbers: DragonBox Numbers brings math to life by turning numbers into colorful and relatable characters called Nooms. The Nooms can be stacked, sliced, combined, sorted, compared, and played with, any way your child pleases. The app is made up of four unique activities that build number sense through game play. Each one focuses on building understanding, flexibility, and fluidity with numbers rather than memorizing simple facts. Watch a preview.
Apple – $7.99
Android – $7.99
Apps for Foundational Learners
If your child has basic reading skills and can follow directions semi-independently, check out some of these great apps and tools.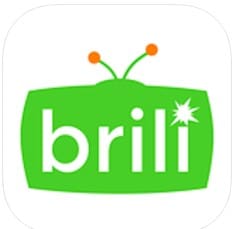 Brili Routines: Bring routines and visual schedules to life with Brili. Being on time and completing tasks becomes a game your child wants to win. This app is great for everyone, with and without autism! Check out this video to see what success can look like.
Free 30-day trial. Monthly and yearly plans available for purchase, starting at $7.99 per month.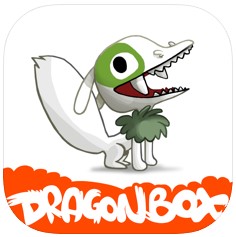 Dragon Box Algebra 5+: This is my absolute favorite app to introduce people to. Dragon Box isn't just an app, it's a family of apps designed to make math fun. It can even teach your 5-year-old algebra with Dragon Box Algebra 5+ or geometry with Dragon Box Elements. The best part? You and your child learn algebra without numbers! Dragon Box uses dragons and other monster friends to progressively solve puzzles that are algebraic equations. If your child can play Angry Birds, they can play Dragon Box Algebra 5+. Check out this video for a quick explanation of how the game works.
I recommend you check out the entire family of Dragon Box apps. There is something for everyone, including older kids with Dragon Box Algebra 12+. They even have an app to teach you how to play chess! Want them all? You can purchase packages of Dragon Box apps for even more discounts.
Apple – $4.99
Android – $4.99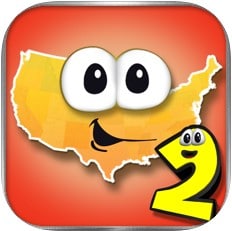 Stack the States 2: As you learn state capitals, cities, shapes, landmarks, flags and more, you can actually touch, move and drop the animated states anywhere on the screen. Carefully build a stack of states that reaches the checkered line to win each level.
Apple – $2.99
Android – $2.99
Also check out other great apps by this company, including Stack the Countries, Presidents vs Aliens, and Monster Physics.
Apps for Advanced Learners
If your adolescent/teen is no longer into "kid games" and is ready to use a tablet to learn more efficiently or practice skills independently, these apps are for you.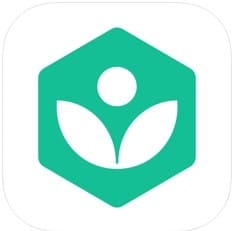 Khan Academy: Khan Academy is great for students with learning disabilities because it gives them the opportunity to learn at their own pace. They can watch and re-watch video tutorials on concepts. Then, they can work through practice lessons with Khan's adaptive assessment environment. Students can start at 1+1 and work their way into calculus or jump into whatever topic they need help in. Khan covers every math curriculum standard in an easy to learn format. We have used Khan Academy with users of ALL ages and abilities. The success rate is phenomenal. One of the best features of Khan Academy is having the ability to learn at your own pace. It is free.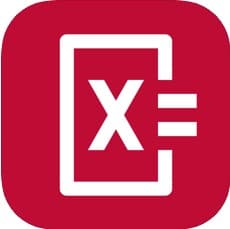 Photo Math: If you don't remember everything you learned in algebra or don't feel up to teaching your child calculus, Photo Math might be your saving grace. Use the app to take a picture of the math problem – even complex equations. You not only get the answer – you can see step by step how to get there! It's free!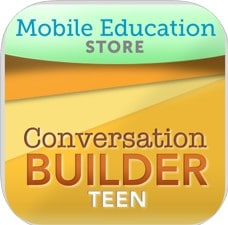 ConversationBuilderTeen: Social distancing makes it hard for our teens to build social skills. Being able to converse with peers is the cornerstone of developing relationships, and ConversationBuilderTeen™ promotes development of this skill in a fun and engaging way. Students learn when it is appropriate to introduce themselves, ask questions, make observations, and change the subject of the conversation. The student will be asked to initiate conversation, respond to conversations initiated by others, or participate in group conversations. Students will be guided through conversations and allowed to record and save their conversations for playback and study. This app uses pre-recorded social conversations; your child will not be interacting with strangers, only with the app. Check out this video for an app demo.
Apple – $29.99
(Not available for Android)
Check out other apps by this company that help to build language and social skills at a variety of levels.
Amy Perry can be reached at aperry@autismsociety-nc.org.
Tags:
ASNC
,
Asperger Syndrome
,
Asperger's Syndrome
,
autism
,
autism asperger parenting tips
,
autism communication
,
autism education
,
autism nc
,
autism north carolina
,
autism social skills
,
autism society north carolina
,
autism society of NC
,
Autism Society of North Carolina
,
Autism spectrum
,
Autism Spectrum Disorder
,
Autism Spectrum Disorders
,
COVID-19
,
Developmental disability