Applied Behavior Analysis (ABA) represents a range of systematically implemented strategies that have developed from the science of learning and behavior. At its heart, the science of behavior analysis is used to enhance an individual's quality of life. Applied Behavior Analysis is used to help someone learn socially appropriate, naturally integrated behaviors and reduce behaviors that interfere with learning and/or being involved in one's community.
There is a lot of confusion about what ABA is and is not, particularly when used as a treatment for an individual with autism. Today, ABA programs that are high quality prioritize the values and goals of the individual and emphasize meaningful skill development, close collaboration with the individual and their family, and the use of a variety of evidence-based approaches.
Applied Behavior Analysis, both the practice and the term, has become somewhat of a lightning rod within the autism community. It's a topic that evokes passion and emotional responses because of the perceptions – and in some cases, reality – of how ABA is practiced and used as a strategy to help individuals with autism learn skills. It's confusing for parents who are trying to determine treatment options and providers for their child and for autism self-advocates who may have experienced ABA that is not reflective of today's best practices.
ABA has been around for almost 100 years, and during that time, it has evolved and grown with knowledge and experience. We want to share our view on good ABA practice as well as explain how modern, high quality ABA is used to help empower individuals with autism and other intellectual and developmental disabilities, expand their communication and social skills, increase their independence, and help them lead better lives by connecting and engaging with their communities.
Myth: In some cases, Applied Behavior Analysis treatment is viewed as using food as reinforcers, punishment, and repetitive drills working on isolated skills, all intended to establish control over a person.
Fact: Modern ABA focuses on empowerment of the individual, connecting, and engagement. Person-centeredness is a hallmark of modern ABA, as it focuses on the individual and his/her wants, hopes, and dreams.
What does this mean? In one case, this might mean that a treatment team works with the family to teach a young child to communicate important messages, such as what they want, what they don't want, when they need attention, when they need a break, where it hurts, how they feel, and more. The team would also use fun and creative social interactions and play activities to motivate the child socially. For example, if this child were interested in swinging, music, Paw Patrol characters, or silly sounds, that's what the team would use to engage him in basic play interactions and build from there. It's about fun engagement. As Fred Rogers said, "Play is really the work of childhood." High quality ABA programs reflect this principle. And, with family and professionals working together, developmentally appropriate and socially significant communication and social behaviors can replace less appropriate behaviors that the child uses to communicate and interact with the world.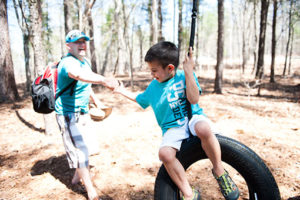 Where does this happen? Research shows that it is best to work on these skills in the child's natural environment, and within the routines and interactions that matter most to the child and family. The goal is not to control the child. Rather, the objective is to empower, to create strong social connections, and simply to see more contentment, smiles, and laughs. Let's look at another situation involving a young adult who aims to achieve greater independence with daily living skills and community navigation. The team may support him by increasing his understanding of the underlying social rules that govern interactions with peers and with colleagues in the workplace. Because the "why" behind these rules is almost more important than the "what" (i.e., the performance of the skills), that's what the team would focus its teaching on. There are no repeated, isolated trials happening in this scenario. There is no effort to eliminate the self-stimulatory behaviors that he uses to regain calm and focus. Instead, the team capitalizes on natural opportunities and his desire to practice relevant skills and concepts.
Myth: Applied Behavior Analysis is only done at a table via "discrete trial training."
Fact: Modern ABA interventions occur across all settings, and teaching opportunities are added to all activities that matter for the individual. Teaching should occur in the most natural setting where the skill will be used.
These techniques are not confined to one setting (the table in the corner) or to a two-hour block. Quality, comprehensive ABA programs emphasize the most important skills for that person, in the environments that matter, using materials and activities that are most functional and relevant for that person. Behavior analytic techniques can and should be applied in a wide range of settings including homes, schools, preschools and daycares, day programs, employment, clinics, and the community. ABA happens in schools, at the grocery store, in the workplace, at the coffee shop, at the swimming pool, and in the kitchen. Each intervention program is based on an individual's needs.
Myth: Applied Behavior Analysis is something that only Board-Certified Behavior Analysts (BCBAs) can do.
Fact: In modern ABA programs, parents and caregivers should be treated as equal partners when developing the program.
Professionals who work in the autism intervention field have a responsibility to operate within the scope of their expertise and within the bounds of their licensure and certification areas. However, this does not mean that ABA occurs in isolation.Other people have a big role to play in the application of these evidence-based strategies.
These natural supports, such as family members and caregivers, should be coached to understand and use effective strategies in their natural routines and interactions with the individual. Again, modern, high-quality ABA programs aim for strong coordination and communication with all team members, including parents and caregivers, the school-based team, occupational and speech-language therapists, medical providers, etc. If you are not experiencing strong collaboration with your provider, advocate for change.
Myth: ABA is just for autism.
Fact: In fact, the origins of ABA were not in autism intervention.
The strategies and principles of ABA have been demonstrated to be effective in an array of issues, including education, addiction, mental health, gambling, exercise, organizational behavior management, environmental sustainability, memory impairment, health, and more.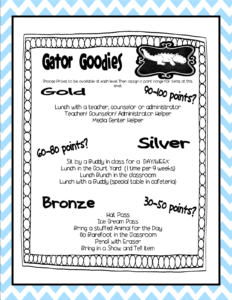 Behavior analytic techniques and strategies have been used to teach skills and appropriate behavior in individuals with behavioral disorders, intellectual disability, and many other conditions. Have you ever heard of PBIS (Positive Behavioral Interventions and Supports) in a K-12 public school? You likely have, because Positive Behavioral Interventions and Supports has been implemented in virtually every school system in North Carolina. Many of the PBIS components stem directly from the science of ABA. This is a proactive approach designed to enhance the overall school climate and culture, to improve academic achievement outcomes and graduation rates, and to reduce office discipline referrals and suspension rates.
Myth: Applied Behavior Analysis is just for early intervention/young kids.
Fact: Behavior analysis can assist in the acquisition of critical skills for any learner of any age.
Research has shown that behavior analytic techniques can be highly effective in teaching new skills and reducing challenging behavior in young children with autism. Finally, more research is centering on older learners with autism. In our clinical experience, we know that behavior analytic strategies continue to be relevant and effective no matter the age of the individual.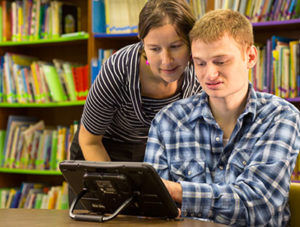 For instance, when we teach an adult to use an augmentative tool, it enables him/her to finally have a "voice" and self-advocate and express choice). Another example of benefit is using ABA to teach a teenager to self-initiate use of the bathroom so they can stay dry during the day. We have also seen this work when we help an adult identify goals that matter to her, establish actionable steps toward those goals, and self-monitor her performance along the way.
Life-improving outcomes can happen at any point in time. The mythical "window of learning" never closes. Learning never stops for any of us, right? That's why the comprehensive ABA services provided by the Autism Society of North Carolina are called LifeLong Interventions (LLI). We are all lifelong learners!
Myth: ABA strategies cannot work with standard school-based educational services.
Fact: Behavior analytic strategies are used in conjunction with other evidence-based practices in schools. Effective pre-K through 12 classroom teachers for students with autism employ many forms of behavior analytic instruction. For example, task analysis involves focusing on clear, measurable skill areas and breaking skills down into teachable segments. Multiple opportunities are structured to target these skills and build success for the student by using prompting and guidance that is systematically faded out as they become more independent. The students' motivation and progress are enhanced with effective reinforcement and generalization strategies. Teachers also use meaningful data gathered through behavioral analytic techniques to help drive decision-making. A teacher does not need to be a Board-Certified Behavior Analyst to learn and apply these instructional strategies.
Myth: Applied Behavior Analysis is incompatible with other treatments such as speech therapy, occupational therapy, or other evidence-based practices (EBPS).
Fact: One of the most prevalent objectives in any modern, high quality ABA program is communication. It would seem silly not collaborate with, for example, Speech and Language Pathologists (SLPs) as we design such programs.
Also, several prominent EBPs, including Structured Teaching (TEACCH), the Early Start Denver Model, Pivotal Response Treatment, and cognitive-behavioral interventions (CBI) are heavily influenced by and work with behavior analytic principles and strategies. This is likely one of the biggest areas of confusion for families and professionals. You don't have to choose one evidence-based approach over another. It's unfortunate when professionals add to the confusion by saying that you must choose "this camp" over "that camp" for your loved one.
Finally, evidence-based practices – those that have been shown to be effective through review and research – such as visual supports, video modeling, social skills interventions, social narratives (including Social Stories©), peer-mediated interventions, parent-mediated interventions, incidental teaching, and/or exercise, are often integrated within a comprehensive ABA program. Other strategies and curricula, such as Social Thinking© and Zones of Regulation©, are also used to enhance the behavior analytic approach.
ASNC's Clinical Department staff is composed of PhD and master's-level licensed psychologists, Board Certified Behavior Analysts, and former special education teachers. We provide individualized intensive consultation using evidence-based practices to support children and adults across the spectrum in home, school, employment, residential and other community-based contexts. We also deliver workshops to professionals on a wide range of topics including but not limited to, strategies to prevent and respond to challenging behaviors, best practices in early intervention, functional communication training, and evidence-based practices in instruction for K-12 students with autism.
To find out more, contact us at 919-390-7242 or clinical@autismsociety-nc.org.
Tags:
Applied Behavior Analysis
,
ASNC
,
autism
,
autism behavior
,
autism communication
,
autism nc
,
autism north carolina
,
autism social skills
,
autism society north carolina
,
autism society of NC
,
Autism Society of North Carolina
,
Autism spectrum
,
Autism Spectrum Disorder
,
Autism Spectrum Disorders
,
autism treatment