La Sociedad de Autismo de NC en colaboración con ECAC, Exceptional Children's Assistance Center, invita a los padres al webinar en Español en la reunión en del Grupo de Apoyo Hispano de ASNC.
Tema: Como abogar por mi hijo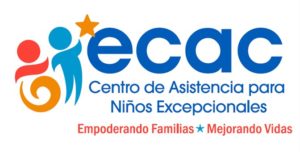 Presentadora: Millie Ramos, Educadora Bilingüe de ECAC
Objetivos
Estrategias efectivas para ser el mejor defensor de mi hijo
La importancia del IEP para abogar por mi hijo
Pasos para resolución de conflictos
Para participar, descargue la aplicación GoToMeeting. https://global.gotomeeting.com/join/457972165
Para más información, por favor contacte Mariela Maldonado, Enlace de Asuntos Hispanos: 919-302-4625, mmaldonado@autismsociey-nc.org
====
The Autism Society of NC in collaboration with ECAC, Exceptional Children's Assistance Center, invites parents to this webinar in Spanish during the ASNC Hispanic Support Group meeting.
Topic: How to Advocate for My Child
Presenter: Millie Ramos, ECAC Bilingual Educator
Objectives
Effective strategies to be the best advocate for my child
The importance of the IEP to advocate for my child
Steps for conflict resolution
To participate, download the GoToMeeting application and go to this link: https://global.gotomeeting.com/join/457972165
For more information, contact Mariela Maldonado, Hispanic Affairs Liaison: 919-302-4625 or mmaldonado@autismsocieyt-nc.org