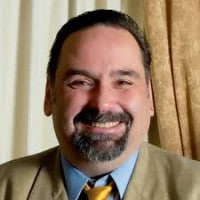 Renowned speaker and autism expert Dr. Peter Gerhardt will present Transition to Adulthood: Skills That Make a Difference on Friday, Nov. 3, in Raleigh. Dr. Gerhardt graciously shared some insights and previewed his talk in a Q&A recently.
Transition planning is interpreted differently by many people. Please define transition planning from your perspective.
Transition planning is a comprehensive process that, contrary to popular opinion, begins in preschool with the development of increasingly greater levels of independent adaptive behavior. In addition, good transition planning should, on some level, continue well into the individual's adulthood. My overall goal in school-based transition planning is to make certain that students have a variety of options (employment, supervision, independence, relationships, etc.) post-21 and are not just directed into a more typical day habilitation program. Please note this does not mean that day habilitation programs are not, for some individuals, the most desirable and appropriate placement. It does mean that I want individuals who require that level of support to receive it, but that not everyone should need that level of support if we do our jobs well.
Why is transition planning so important for adolescents and young adults with autism?
To paraphrase Lewis Carroll from Alice in Wonderland, "If you don't know where you are going, then any road will get you there." Good transition planning starts with identifying the most desirable outcome of transition. In other words, if the student is 16 years old, where should he or she be at 21 and what skills is he or she going to need to get there? It is much easier (and effective) to "reverse-engineer" IEP goals from the proposed outcome than it is to develop them based mostly on the previous year's IEP.
You are going to talk about transition across life domains. Why is it important for parents and professionals to think about transition planning in many different aspects of life?
I think we tend to overemphasize employment as the certain outcome of transition planning. Employment is a critical outcome of transition planning, but so are social inclusion, self-care, personal safety, communication, sexuality, and so on. As such, we generally describe our transition process as one leading to an adult life of competence, dignity, opportunity, and quality. This is, quite honestly, massively overwhelming, but I do not see an alternative goal.
The programming you use has produced successful outcomes. Can you share a success story?
Not so much a success story, but here are four things I have learned relevant to success. 1) Everyone has the capacity to work and be included in the community of their preference. 2) I have absolutely no ability to predict who might be successful at what job and under what conditions until I give them repeated opportunities to experience work. 3) No one ever has to earn the right to be in the community. 4) It is truly impossible for me to teach you to not be aggressive at work unless I take you to work. 5) The actual job skill can be taught on the job in a relatively short amount of time. Job-related social skills, navigation skills, communication, and adaptive behavior are much more complex and generally more difficult. As such, it is essential for schools, as part of their transition protocol, to focus on this cohort of skills rather than on production skills.
What's the most important reason for someone to attend your workshop?
None of this is easy and effective, but transition planning and implementation is probably the most difficult task we have as parents, educators, behavior analysts, speech and language therapists, etc. I certainly do not have all the answers, but if you want to stop having to reinvent the wheel at every turn, you should attend. If you simply want to discover a different way of approaching transition challenges, you should attend. Or, if you want to move beyond the "school-to-work" transition process and, instead, focus your efforts on transitioning your student to true adult life, you should attend.
Want to learn more? Join us on Nov. 3 in Raleigh. The workshop will include lunch; a chance to connect with families, professionals, and ASNC staff; and the ASNC Bookstore.
Register soon; the early-bird price is valid until midnight Oct. 13.
Dr. Gerhardt is the Executive Director of the Educational Partnership for Instructing Children (EPIC), a school dedicated to providing educational services for individuals with Autism Spectrum Disorder. EPIC uses Applied Behavior Analysis to teach new skills and increase independence. Dr. Gerhardt has supported individuals with ASD in educational, employment, residential, and community settings. He is also the author or co-author of many articles and book chapters on the needs of adolescents and adults with ASD and has presented nationally and internationally on this topic. Dr. Gerhardt is the founding chair of the Scientific Council for the Organization for Autism Research (OAR) and sits on numerous professional advisory boards including Behavior Analysis in Practice, the Cambridge Center for Behavioral Studies, the Association of Professional Behavior Analysts, and the Autism Society of America. He received his doctorate from Rutgers University Graduate School of Education.
Tags:
ASNC
,
autism
,
autism advocacy
,
autism asperger parenting tips
,
autism education
,
autism resources
,
autism social skills
,
autism society north carolina
,
autism society of NC
,
Autism Society of North Carolina
,
Autism spectrum
,
Autism Spectrum Disorder
,
Autism Spectrum Disorders
,
autism support