Proceeds of annual Enloe Charity Ball go to Autism Society of NC's IGNITE program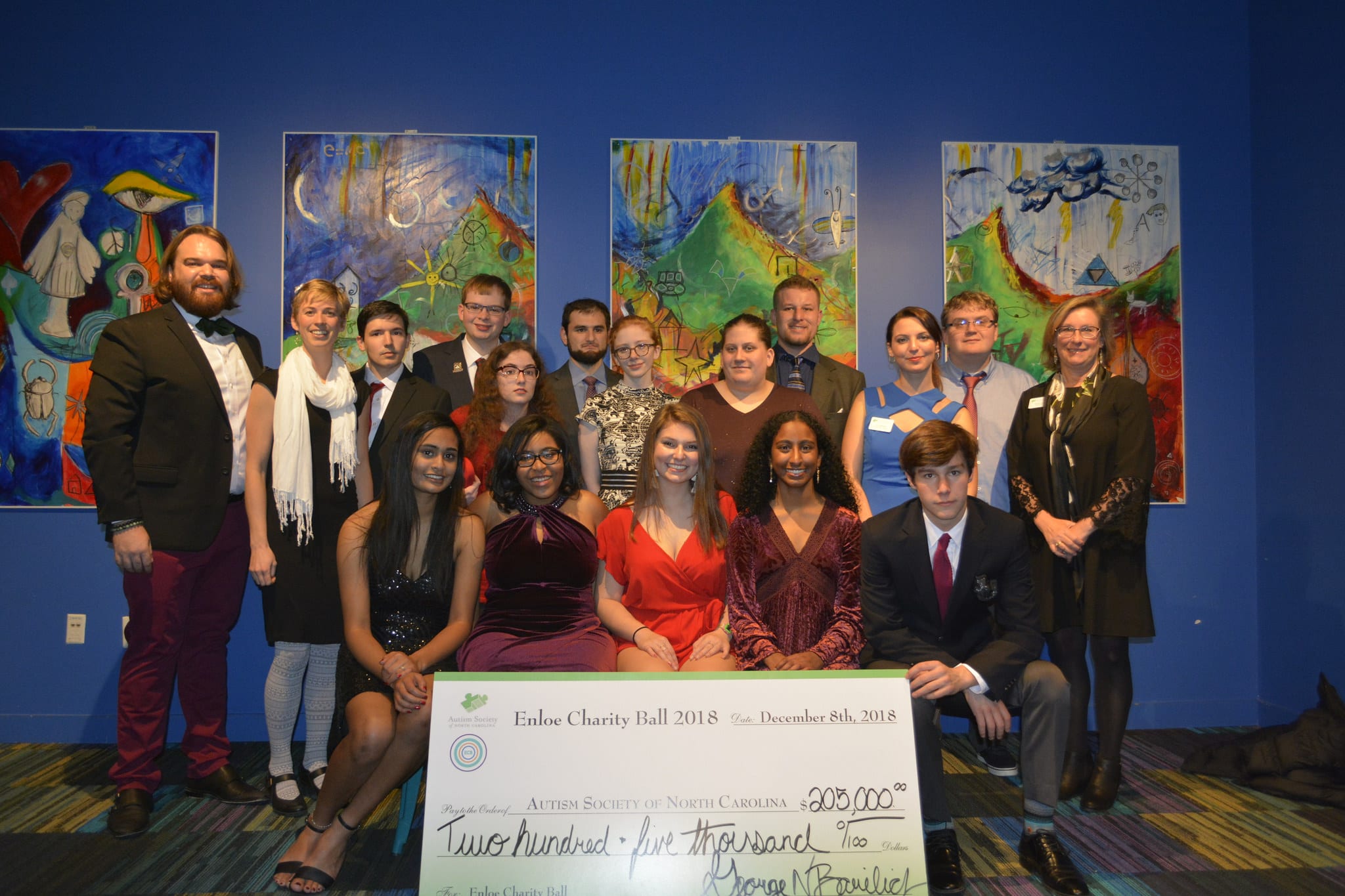 December 10, 2018
Raleigh, NC – Enloe High School's Student Council raised $205,000 to improve the lives of young adults with autism, they announced Saturday. The funding is helping to launch IGNITE Raleigh, a program of the Autism Society of North Carolina for young adults with high-functioning autism or Asperger's Syndrome.
Enloe Charity Ball is an annual effort led by the Raleigh high school's Student Council that includes months of fundraising and volunteer work. Enloe students chose the Autism Society of North Carolina (ASNC) as the 2018 beneficiary from a pool of more than 40 local nonprofit organizations and set a goal of $200,000. The amount they raised was revealed at the ball, held Saturday night at Marbles Kids Museum in downtown Raleigh.
ASNC opened IGNITE Raleigh in September. The organization has operated its first IGNITE community center in Davidson for five years, enabling more than 100 young adults to work toward fulfilling lives. IGNITE offers activities and educational groups that foster independence and social interaction.
"We have built this IGNITE program side by side with the students, and their energy and enthusiasm says so much about our community and our hopes for the future," said Kristy White, ASNC Chief Development Officer.
Tracey Sheriff, CEO of ASNC, said, "The efforts of the Enloe students and their families to support people in their community with autism will live on as IGNITE grows each year, equipping more and more individuals with the skills they need. We will always be grateful for their dedication in helping us start the program."
Enloe student leaders said they chose ASNC for its impact on the community. "This new IGNITE center is making that (lasting) impact that we're looking for," said Keya Pothireddy, Enloe Student Council Vice President of Service. "They're providing high school graduates with all these different opportunities."
As individuals with high-functioning autism finish high school, they are often for the first time without resources or guidance to navigate the next chapter of independent living or further educational and employment options. One in three young adults with autism has no paid job experience, college education, or technical training nearly seven years after high school graduation, studies show.
In addition to donating funds to support the program, the Enloe students donated hours of their time. They volunteered at ASNC events, raised autism awareness in their community, and worked at ASNC's Camp Royall near Pittsboro. They also visited IGNITE often, becoming friends and mentors to the members.
"It's not just about the money," said Sanjana Tharuvesanchi, Enloe Student Council Vice President of Public Relations. "It's about us interacting with the community that we're giving back to."
Benjamin Hogewood, Enloe Student Body President, said the students wanted to "really inspire student leaders in Raleigh and across the state that they can make a change in their community today. They don't have to wait."