We are pleased to offer many popular autism webinars in a recorded format. Watch what you want, when you want for free.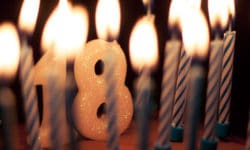 Your Teen Just Turned 18
Your child's 18th birthday brings a flurry of anxiety and activity. What should a parent do? This webinar about autism explains what to do when and how to decide what you should do for your child.
Help us improve the lives of loved ones with autism.
Together, we can help individuals with autism build fulfilling lives and contribute to their communities through their unique gifts.