We are pleased to offer many popular autism webinars in a recorded format. Watch what you want, when you want for free.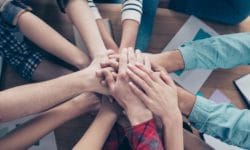 Making the Parent/Professional Relationship Work
Working together as a team helps keep the focus on the needs of the child.
Help us improve the lives of loved ones with autism.
Together, we can help individuals with autism build fulfilling lives and contribute to their communities through their unique gifts.