Win a restored 1967 Camaro
Buy a chance at a restored Camaro and improve the lives of individuals with autism at the same time! The Camaro was restored by Premiere Communications and Consulting, Inc. and features LS1 engine & transmission; Viking coilover adjustable front shocks; QA1 rear shocks; 4-wheel disc brakes; a new positive traction rear end; subframe connectors; CalTrac suspension; new interior seats, carpet, and headliner; a new dash cluster; and a new sound system. All proceeds will provide services for individuals with autism and their families. Special thanks to Premiere Communications and Consulting for donating the Camaro.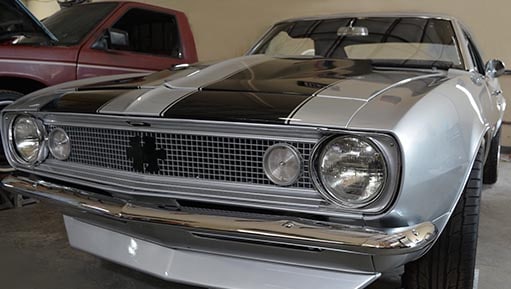 Events by Friends of ASNC
If you would like to hold your own fundraiser to benefit ASNC, please contact Gillian Hayden at ghayden@autismsociety-nc.org or 919-865-2275.
Kendra Scott Give Back Event on June 3-4
On June 3-4, 20% of your purchase at www.kendrascott.com will improve the lives of individuals with autism and their families. RSVP now to receive a reminder and promo offers for the event. The Kendra Scott Summer II Collection releases that day, so take the opportunity to choose from their newest items and give back! Please use the code GIVEBACK7856 at checkout, where it says "enter coupon code," to ensure that proceeds benefit the Autism Society of North Carolina.
Rockism for Autism festival in Dunn
The Rockism for Autism festival from 5 to 10 p.m. on Saturday, June 20, will include three bands: Identity Crisis, The Aviators, Fleming Road Band. It also will feature food trucks, door prizes, vendors, and a resource fair. Donations will be accepted at the door, at the Dunn Shrine Center, 211 N. Clinton Ave., Dunn.