Canes Autism Awareness Night
7:30 p.m. Friday, March 8, in Raleigh
Join us as the Carolina Hurricanes take on the Winnipeg Jets for Autism Awareness Night. Tickets are discounted and start as low as $38. Proceeds from each ticket ($10 for lower-level seats and $5 for each upper-level seat) will benefit the Autism Society of North Carolina. Tickets are available on a first-come, first-served basis and subject to availability.
Purchase tickets today and be entered to win the opportunity to watch warm-ups from the Canes bench or penalty box or high five the players in the fan tunnel!
Buy tickets online or by contacting Heather Hargrave at 919-865-5057 or hhargrave@autismsociety-nc.org.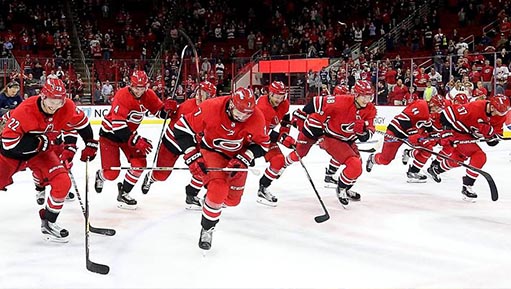 Hornets Autism Awareness Game
7 p.m. Tuesday, March 26, in Charlotte
Join us for the second annual Hornets Autism Awareness Game vs. the San Antonio Spurs. Everyone who attends will receive a Hornets gift and is invited for early entry to go behind the scenes and watch player warm-ups. See a guide to the arena here.
The Hornets and Spectrum Center have partnered with KultureCity to make the arena sensory inclusive and sensory kits will be available.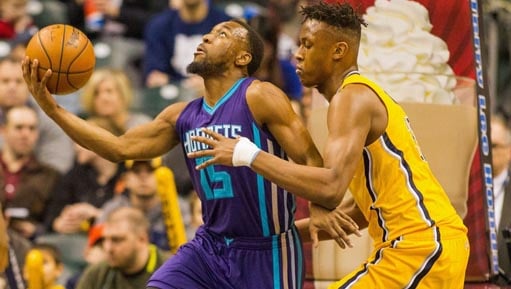 World Autism Awareness and Acceptance Day Celebration
10 a.m.-4 p.m. Saturday, April 6, at Camp Royall
You are invited to our seventh annual World Autism Awareness and Acceptance Day celebration on April 6 at Camp Royall in Moncure, outside Pittsboro. (We have moved the celebration to a Saturday this year.)
Join us for special activities including bounce houses, outdoor games, hay rides, face-painting, an ice cream truck, and a lunch cookout. You can also check out Camp Royall's facilities, including the boating pond, the playground, and the zapline. You'll also have a chance to chat with ASNC staff, including our Autism Resource Specialists. The event is free, but donations will be accepted to help with food costs. Please register online to help us plan.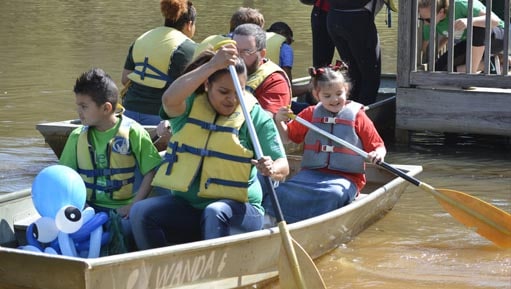 Win a restored 1967 Camaro
Buy a chance at a restored Camaro and improve the lives of individuals with autism at the same time! The Camaro was restored by Premiere Communications and Consulting, Inc. and features LS1 engine & transmission; Viking coilover adjustable front shocks; QA1 rear shocks; 4-wheel disc brakes; a new positive traction rear end; subframe connectors; CalTrac suspension; new interior seats, carpet, and headliner; a new dash cluster; and a new sound system.
Raffle tickets are $100, and all proceeds will provide services for individuals with autism and their families. Special thanks to Premiere Communications and Consulting for donating the Camaro.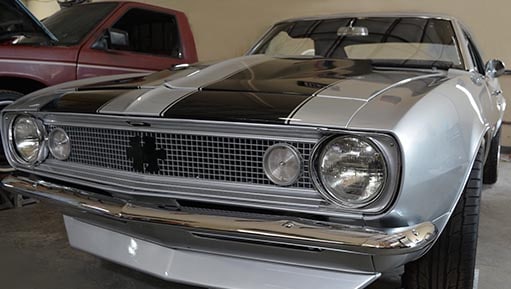 Events by Friends of ASNC
If you are interested in hosting your own fundraiser to benefit ASNC, please contact Gillian Hayden at ghayden@autismsociety-nc.org or 919-865-2275.
Valentines sale at Durham elementary school
Every year, the Afterschool Program at George Watts Elementary School in Durham sells Valentines to be delivered on Valentine's Day and gives the proceeds to a charity. This year, they have chosen to benefit the Autism Society of North Carolina.
Baseball tournament in Wendell
Proceeds from the Calico Jack Jamboree, a statewide high school baseball tournament hosted by Corinth Holders High School, will benefit the Autism Society of North Carolina. The event will run from 10 a.m. to 4 p.m. Saturday, Feb. 23, at the school, 6875 Applewhite Road, Wendell.
Wine for a Reason in Newland
Join us for the sixth annual Wine for a Reason from noon to 6 p.m. Saturday, April 27, at Linville Falls Winery, 9557 Linville Falls Highway, Newland. The event will include live music, a food truck, a silent auction, and local vendors. All donations, proceeds from auction items, and a portion of the sales that day will benefit ASNC. For more information, to donate online, or to donate items to the silent auction, go to www.autismisthereason.org.
Family Fun Puzzle Run in Huntersville
The Family Fun Puzzle Run is a fun-for-the-whole-family 5k that starts and finishes at the Northcross Shopping Center in Huntersville. This year, the event will start at 8 a.m. Saturday, April 27. Register online.