Win a restored 1967 Camaro
Buy a chance at a restored Camaro and improve the lives of individuals with autism at the same time! The Camaro was restored by Premiere Communications and Consulting, Inc. and features LS1 engine & transmission; Viking coilover adjustable front shocks; QA1 rear shocks; 4-wheel disc brakes; a new positive traction rear end; subframe connectors; CalTrac suspension; new interior seats, carpet, and headliner; a new dash cluster; and a new sound system.
Raffle tickets are $100, and all proceeds will provide services for individuals with autism and their families. Special thanks to Premiere Communications and Consulting for donating the Camaro.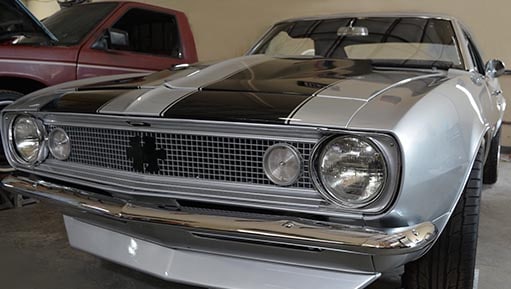 AmeriCarna LIVE Car Show
Nov. 24 in Davidson
Join us for Ray Evernham's sixth annual AmeriCarna LIVE car show presented by Ingersoll Rand and MSC Industrial Supply Co. on Saturday, November 24. The show will again be open to all cars and held at Ingersoll Rand's North American Corporate Headquarters in Davidson. Gates open for car entrants at 7 a.m. and for spectators at 10 a.m. All proceeds will go to support the IGNITE community center in Davidson for young adults with high-functioning autism or Asperger's Syndrome.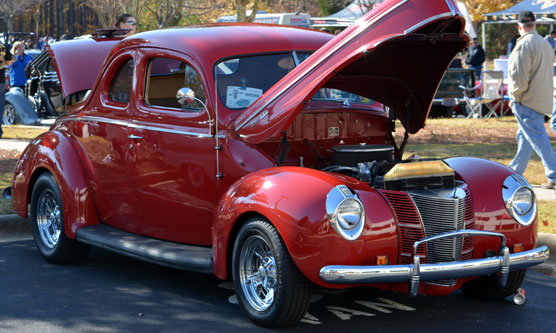 Events by Friends of ASNC
If you are interested in hosting your own fundraiser to benefit ASNC, please contact Shelley Jarman at sjarman@autismsociety-nc.org or 919-865-5051.
Bake sale in Greenville
Satisfy your sweet tooth and support a good cause at the same time! Purchase rice krispy treats, brownies, cookies, and more starting at 1:30 p.m. Nov. 14 to benefit the Autism Society of North Carolina at Joyner Library, 1000 E. 5th St. in Greenville.
"Elf: The Broadway Musical" autism-friendly performance in Durham
Join DPAC for its autism-friendly performance of "Elf: The Broadway Musical" at 10 a.m. Saturday, Dec. 8. The show will be performed in a welcoming, supportive environment for individuals on the autism spectrum, with sensory and communication disorders, or learning disabilities. Slight adjustments to lighting and sound will be made for the performance. In the theater lobby, a break area will be staffed by specialists in the field, for those who need to leave their seats during the show.  A downloadable Social Narrative with pictures of the theater and the production will be available, designed to personalize the experience for individuals wishing to prepare for the show. Additional resources for this performance, such as a Character Guide, Guide to Attending the Show will also be available. For more information, please email customerservice@DPACnc.com.
Buy tickets online now.