Raffle for a restored 1967 Camaro
All tickets have been sold for our raffle of a restored Camaro! A winner will be drawn on Aug. 7. The Camaro was restored by Premiere Communications and Consulting, Inc. and features LS1 engine & transmission; Viking coilover adjustable front shocks; QA1 rear shocks; 4-wheel disc brakes; a new positive traction rear end; subframe connectors; CalTrac suspension; new interior seats, carpet, and headliner; a new dash cluster; and a new sound system. All proceeds will provide services for individuals with autism and their families. Special thanks to Premiere Communications and Consulting for donating the Camaro.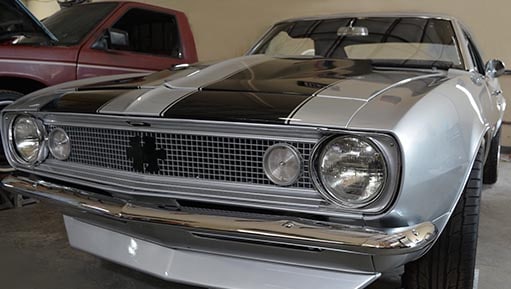 Events by Friends of ASNC
If you would like to hold your own fundraiser to benefit ASNC, please contact Heather Hargrave at hhargrave@autismsociety-nc.org or 919-865-5057.