Step Out to Improve Lives
Join us for our Run/Walk for Autism events!  You can enter as an individual or create a team of friends, family members, and coworkers from all over the country! There will be awards for competitive 5K runners, top fundraising teams, and team spirit.
We need your support now more than ever! All of the money raised by our annual Run/Walk for Autism events stays in North Carolina to improve the lives of individuals with autism and support their families.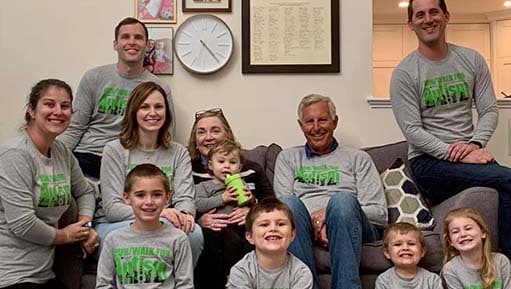 Shop & Dine 4 Autism
Join us on Tuesday, April 25, as participating stores and restaurants across NC donate a portion of their proceeds to improve lives, support families, and educate communities! We hope you will make plans with friends and family now to Shop & Dine 4 Autism.
This event also serves as a celebration for families that have loved ones with autism. They feel accepted and welcomed as they dine out or shop in their communities.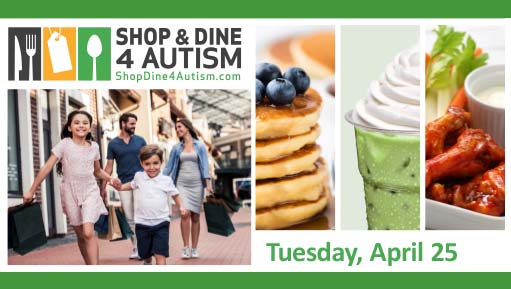 Events by Friends of ASNC
The Byrd and Bear 5K for Autism Awareness will be held Saturday, April 1, at 10 a.m. in Tryon. This event will benefit the Autism Society of North Carolina. See the flyer and register at this link.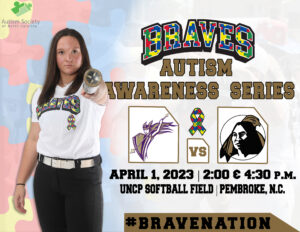 UNC Pembroke Softball will host their annual Autism Awareness Series on April 1. The UNCP Braves will face Converse College at 2 and 4:30 p.m. Admission is free. For more information on these games, please visit UNCP Softball's website. You can also follow the Braves on Facebook, Twitter, and Instagram to learn more about their efforts raising awareness of autism.
Keller Williams Realty Platinum is hosting Spring Jam at Aviator Brewing Company on April 29. The event will features four bands on two stages, and 100% of the donations will benefit the Autism Society of North Carolina. For more information, please see this flyer.
Rockism for Autism will take place on April 29 at the Dunn Shrine Center (211 North Clinton Avenue, Dunn, NC 2833). Rockism for Autism is a night of music, dancing, prizes, food, and a cake walk. Doors open at 6 p.m.; the event runs from 7 to 10 p.m.
If you would like to hold your own fundraiser to benefit ASNC, please contact Heather Hargrave at hhargrave@autismsociety-nc.org or 919-865-5057.