Run Walk Donate Create a Team Fundraise
To ensure the safety of you and your loved ones, the Autism Society of North Carolina is canceling all Run/Walk for Autism events this spring. Instead of the Run/Walks, we will host family celebrations at a date to be determined. We hope to see you there!
We hope, however, that you will join us in still celebrating your loved ones with autism. On the previously scheduled date of the event near you, we invite you to take a walk around your block with your family (while maintaining social distancing). Wear your team T-shirts, carry your signs! Hold a virtual event through Facebook Live or video calling. Together, we can still celebrate and build acceptance in our communities.
We also ask that you continue to encourage donations to your Run/Walk teams; event websites will continue to accept donations. Now more than ever, the Autism Society of North Carolina needs funding to continue improving lives, supporting families, and educating communities.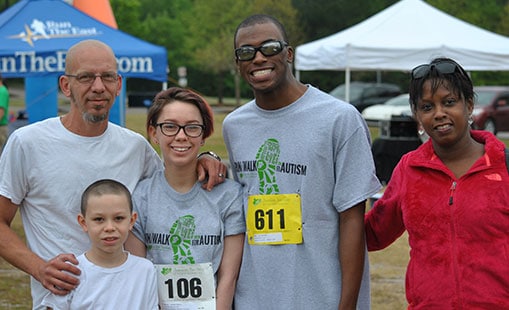 Why Participate in an Autism Run/Walk?