Run Walk Donate Create a Team Fundraise
Our spring Run/Walk for Autism events are going virtual! Register now and start building your team to improve lives and support families. Proceeds from each event will stay in your local community. Now more than ever, individuals with autism and their families need you!
During the week of April 17-24, participants are invited to complete a 5K or 1-mile race and upload their times to our virtual race site. Our events still include T-shirts, which will be mailed to you. 
Upcoming Events
Our spring events are virtual! Join us April 17-24: 
This fall:
September 11 – WNC Run/Walk for Autism, Asheville area
September 25 – Triad Run/Walk for Autism, Greensboro
October 9 – Triangle Run/Walk for Autism, Raleigh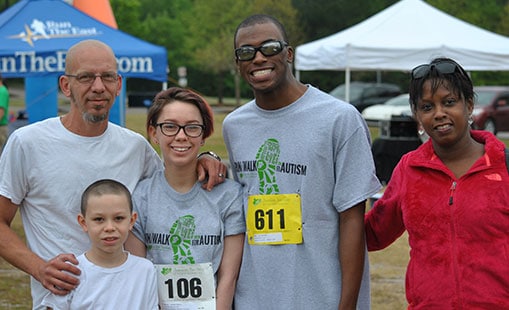 Why Participate in an Autism Run/Walk?