Do you or your loved one need help with the "soft skills" required to land and keep a job?
Would you like guidance on what career field would be best for you or your loved one?
Do you or your loved one need individualized support on the job?
As you or your loved one make the transition to adulthood, we offer assistance with finding, keeping, and thriving in a job. We do this through accessing Medicaid-waiver services, vocational rehabilitation services, state-funded services, grant funding, and affordable private-pay options. Service availability varies by location.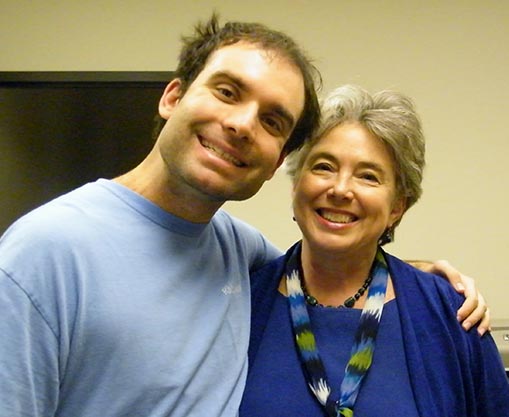 Not sure where to start? ASNC can help
Job Skills, Preferred Activities, and Vocational Assessments: Our employment supports staff is trained in assessing and supporting the exploration of an individual's skills and interests.
Job Development: Our staff is skilled in teaching individuals how to find and be hired for jobs that suit them, including providing support in tasks such as interviewing, creating a resume, and networking. We work with employers and individuals to ensure successful matches.
On-the-Job Training: For those who have a job, our staff supports individuals in learning the skills involved, learning a skill that is added to the requirements, and maintaining employment. Training on soft skills such as interactions with co-workers and supervisors is also included.
Long-Term Training and Support: Our staff is trained to implement the state and federally funded long-term training and support services. These services are also available as private-pay options. ASNC's staff collaborates with each individual and his or her treatment team to develop and implement a long-term, individualized plan to achieve maximum independence and maintain the job.
JobTIPS: Free 12-week courses are available in Fayetteville, Greensboro, and Raleigh to help individuals gain the necessary skills to gain employment.
---
In-person and online training opportunities:
We are pleased to offer Job TIPS and Job Skills classes beginning in January 2022.
In-person JobTIPS classes will be offered at the Autism Society of NC's main office in Raleigh beginning in January. Space is limited to 8 people.
All classes are from 9:30 a.m. – 11 a.m. Class dates are: January 11, 18, and 25; February 1, 8, 15, 22; March 1, 8, 15, 22, and 29.

Complete the Interest Form and a team member will contact you.
Job Skills: Social and Communication in the Workplace online classes will begin in January and meet from 10 a.m. – 11 a.m. on Mondays via Microsoft Teams.
Class dates and topics are: January 10 (Communication & Professionalism),  January 17 (Small Talk), January 24 (Audio modeling), January 31 (Body language), February 7 (Asking for Help), and February 14 (Good conversation partners)

To sign up, complete the Interest Form and a team member will be in touch.
Asheville Area:
Asheville, NC 28803
828-236-1547
Fayetteville Area:
Fayetteville, NC 28303
910-864-2769
Greensboro Area:
Greensboro, NC 27405
336-404-6664
If you are a business owner or manager who would like to know more about how to employ individuals with autism, please see our Employ Adults with Autism page.
Charlotte Area:
Charlotte, NC 27858
704-569-5044
Greenville Area:
Greenville, NC 27858
252-756-1316
Raleigh Area:
Raleigh, NC 27607
919-865-0681