Want your loved one to work on social and communication skills with a trained professional?
Do you need support to help your loved one increase self-sufficiency?
Would you like your child with autism to be more a part of your community?
The Autism Society of North Carolina provides high quality services that improve the lives of individuals with autism and their families. Our professionals respect individuals' unique strengths, preferences, and dignity as we use research-based best practices to help them reach their maximum potential.
Start Here
We are an accredited provider of Medicaid-funded autism services throughout the lifespan, including the Innovations Waiver and IPRS. In the Wilmington area the Autism Society of NC is an in-network provider with Trillium Health Resources to manage behavioral health needs. If you do not already receive Medicaid services contact Trillium Health Resources through their website or at 866-998-2597. We also offer private-pay options.
Each individual on the autism spectrum is unique, with challenges to be addressed and strengths to be nurtured. We offer individual or group instruction designed to increase self-sufficiency and meaningful connections with others by:
Developing and improving communication skills
Cultivating and maintaining social skills including self-awareness, self-control, responsiveness, interpersonal skills, and the ability to maintain personal relationships
Fostering community relationships and integration through recreation, volunteer experiences, employment, and leisure activities
If you are interested in having the Autism Society of North Carolina as your Innovations services provider please complete the interest form below. A member of our staff will contact you as soon as possible.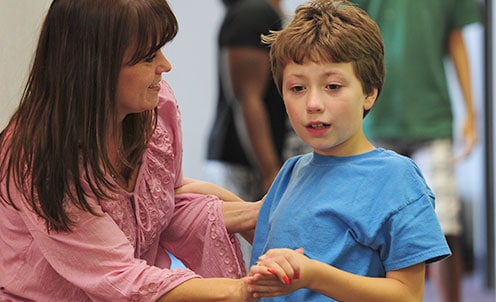 We also provide:
Support to complete personal care skills including eating, bathing, dressing, daily hygiene, and mobility
Respite for families who need a break from the demands of caring for an individual with autism and peace of mind that their loved one is being cared for well by experienced staff
The Autism Society of North Carolina has received the highest level of accreditation by the Council on Quality Leadership for exemplary service provision.