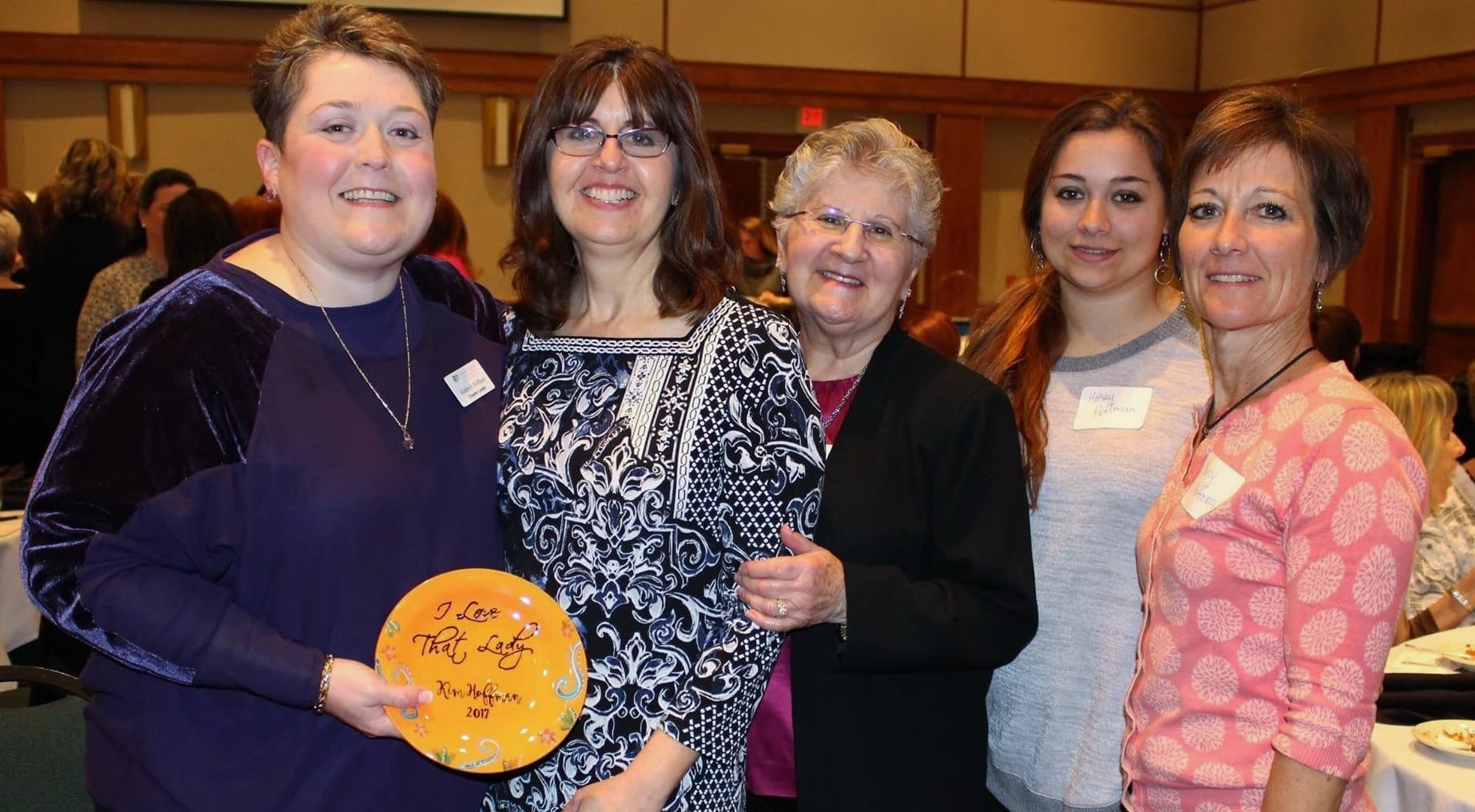 Kim Hoffman has selflessly given hours and hours of service as the Leader of the ASNC Craven County Chapter since January 2015. With the help of other dedicated volunteers, she has touched so many lives through the Chapter, organizing dozens of educational events, social activities, and awareness efforts in her community. Kim's passion and energy never cease to amaze us at ASNC!
We are not the only ones who notice her dedication. On March 2, Kim was honored at the "I Love That Lady" gala in New Bern. She was among seven women who were named finalists after being nominated by members of their community. Kim was one of the runner-ups and won $1,000 for the Craven County Chapter.
"It was well-deserved recognition for Kim and all the work she has done in Craven County to bring awareness to the community and help for the parents and families in the area," said Terry Fetzer, Regional Chapter Coordinator. "The room was packed with wonderful ladies, and this was really a special highlight."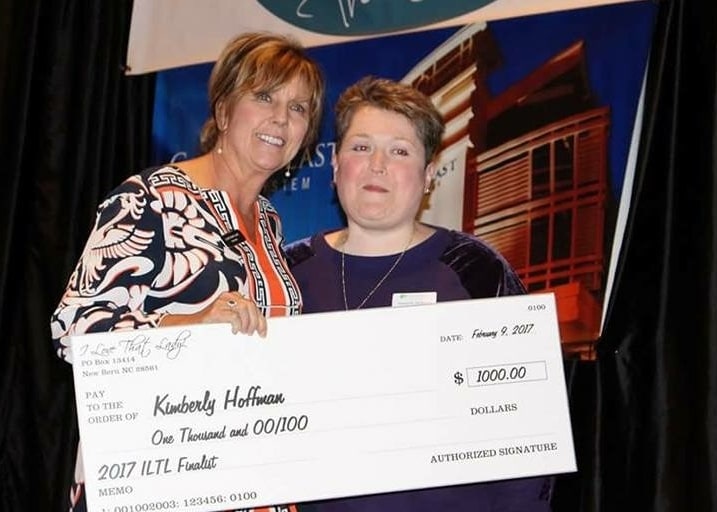 Kim said it truly was a wonderful evening. "I could not stop smiling," she said. "Just to be honored … and to get this kind of recognition never crossed my mind. I am honored and blessed to serve this chapter 100 percent."
The Chapter has big plans for its award money. "We will continue to keep our chapter busy with workshops and sensory-friendly events," Kim said. "We will continue to be a support system for our families and a resource for them so they don't feel alone. We are always encouraging new things for our kids to push them with their parents help and expose them to new life experiences they never thought were possible."
Kim's son Maxwell, who was diagnosed with autism when he was 4, is 11 now and "doing fantastic," she said. "He is my colorful gift from God."
"I know I'm the Chapter leader, but this Chapter is for me as well. I can only share my experiences with other parents in hopes that they know that with the right resources, our kids are brilliant and smart. I would never change a thing about this Chapter."
For information on how you can become involved with one of our 50+ Chapters around the state, click here. No chapter in your area? ASNC works with local families to start new groups. Contact Marty Kellogg at mkellogg@autismsociety-nc.org for more information.
Tags:
ASNC
,
asnc chapters
,
asnc support groups
,
autism
,
autism advocacy
,
Autism Society of North Carolina
,
Autism spectrum
,
Autism Spectrum Disorders
,
autism support